Pops Of Color!
Just like the name suggests, these little bottles of liquid color can add a fun POP to your project! I wanted to give you some ideas on several ways you can use these Pops Of Color on your next project.
VIDEO TUTORIAL
I made a full informational video about these Pops Of Color back when Scrapbook.com first released them. There is more inspiration in the video than I'll get to in today's post, so go ahead and watch for even more ideas!
CREATE A BACKGROUND
This first example on how to use Pops Of Color is such a fun one. You can add this medium to your background for a bold look! I used a Nuvo Media Spatula to spread some colors from the Spring Bundle onto my cardstock.
Just spreading on some of these Pops Of Color with a spatula made an easy and bright background that I could then just add some die cuts to. Simple!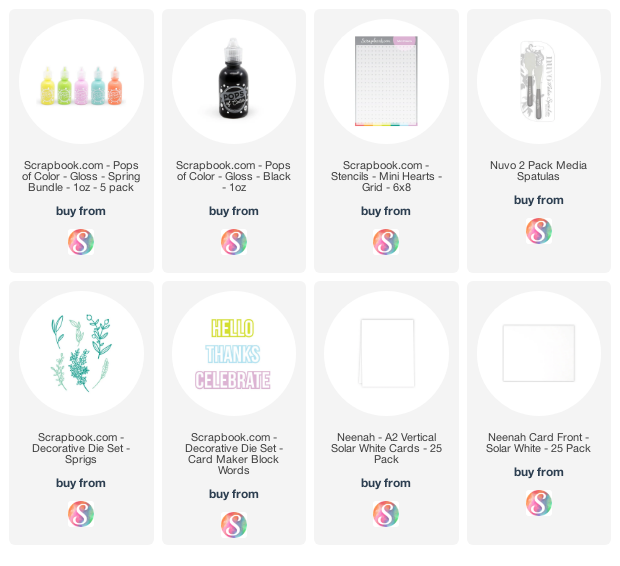 https://linkdeli.com/widget.js?id=f5e8378456858c916708
ADD TO DIE CUTS
Speaking of die cuts, you can also color those with these Pops, as well! I've done this two ways: by coloring my paper, letting the Pops dry, and then die cutting, OR by die cutting first and then adding Pops Of Color. My next example shows the second option- die cutting first and then adding Pops of Color.
I used the Nested Hexigon dies from Scrapbook.com and cut a few sizes. Then, using my Media Spatula again, I added the Pops of Color.
Sometimes, if you spread the Pops on too thin, the color doesn't look very opaque. Thats a great look, too, if you are going for that!
If you want a more solid color, however, there are two ways to achieve this. First, you can let your first application dry and then add another layer. Second, you can add more Pops in your first application while being careful not to press to hard with your applicator. With my spatula, if I scraped it over my die cuts with too much pressure, it would actually remove a bit of the color. Leave a good layer on the paper for a more opaque look!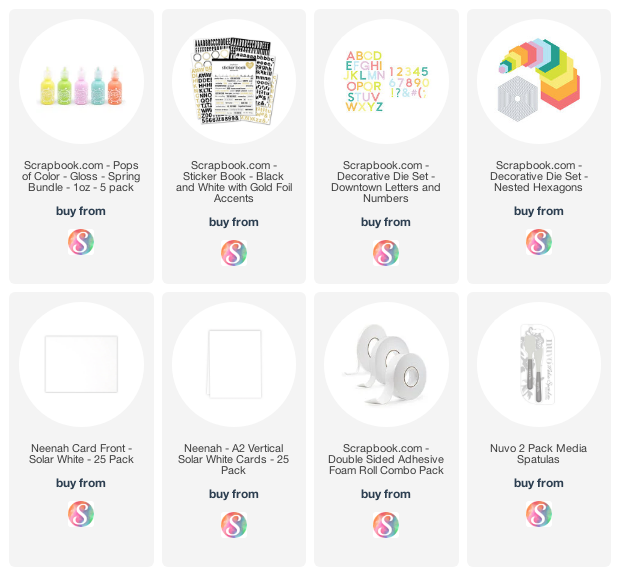 https://linkdeli.com/widget.js?id=f5e8378456858c916708
EMBELLISH
The third way to use these Pops may be the most obvious. Embellish!
You can use a lot of Pops or a little. On this card I used just a few drops around the wreath I created with vellum die cuts.
I used just one color- Soft Lavender, but you could use a rainbow of colors if you'd like. Totally up to you!
Adding just a tiny bit of Pops gives a great accent to your projects AND doesn't take long to dry at all!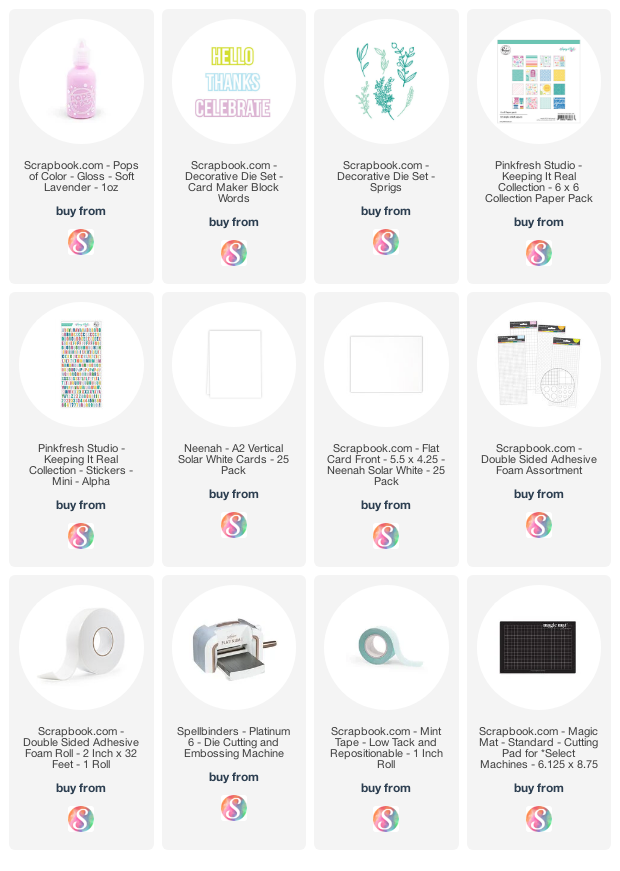 https://linkdeli.com/widget.js?id=f5e8378456858c916708
START YOUR COLLECTION
Scrapbook.com has a wide variety of colors in their Pops Of Color collection. They also just came out with some bright new colors! Here are a few of the bundles available.
*PSSST! Some of the bundles even come with a display case!
Everybody say, "oooh! Ahhh!"
There you have it, friends. Some fun ways to add some fun color to your fun projects. Fun!
Make sure you head on over to Scrapbook.com to take a look at ALL the POPS OF COLOR available.
Until next time,
Marie Nicole