Welcome, friends! I hope you are enjoying hopping along with us today to celebrate this new TONIC STAMP RELEASE! I absolutely loved these florals and knew right away that I wanted to watercolor them. I am not an expert at watercolor by any means, but I still find it relaxing and enjoyable.
Watch the Video Tutorial
Stamp and Emboss
I began my card by stamping the florals and embossing them in some gold embossing powder. I used Arches hot pressed watercolor paper to do this on since I knew I would color the images with my watercolors.
After my images were stamped onto my paper, I prepped my Altenew Watercolors by adding some water to the colors I would use to get them moving a bit. I used my watercolor brushes to drop color onto my card front.
Add Color in Layers
Since watercolor is transparent, you can add a light application of color first, and then go back after it has dried to add another layer of color over. I did this several times with different shades to build up some shadows and light spots. Like I mentioned, Im no expert, but I have fun with this medium!
Change Up Your Color Scheme
I loved how my first card turned out, so I decided to create another. This time, I went for darker colors for a more moody feeling card.
I used black for the negative spaces, and then some warmer yellows and reds for the flowers. I also stamped some of the smaller flower images to the corners to fill in more of that negative space and cover more of the card front.
Add a Glitter Sentiment
To finish my cards, I added some die cut sentiments cut out of some of Tonic's glitter cardstock. I cut the word twice, and offset the back die cut to look like a shadow.
After that, all you need to do is mount your watercolor panels onto a card base and that finishes the card! I think I ended up liking the darker card just a bit more- that black background really makes a statement!
Thanks for stopping by! If you are interested in these new stamps, CHECK THEM OUT AT TONIC!
Please continue on the hop by following the next link in the list below.
Until next time,
Marie Nicole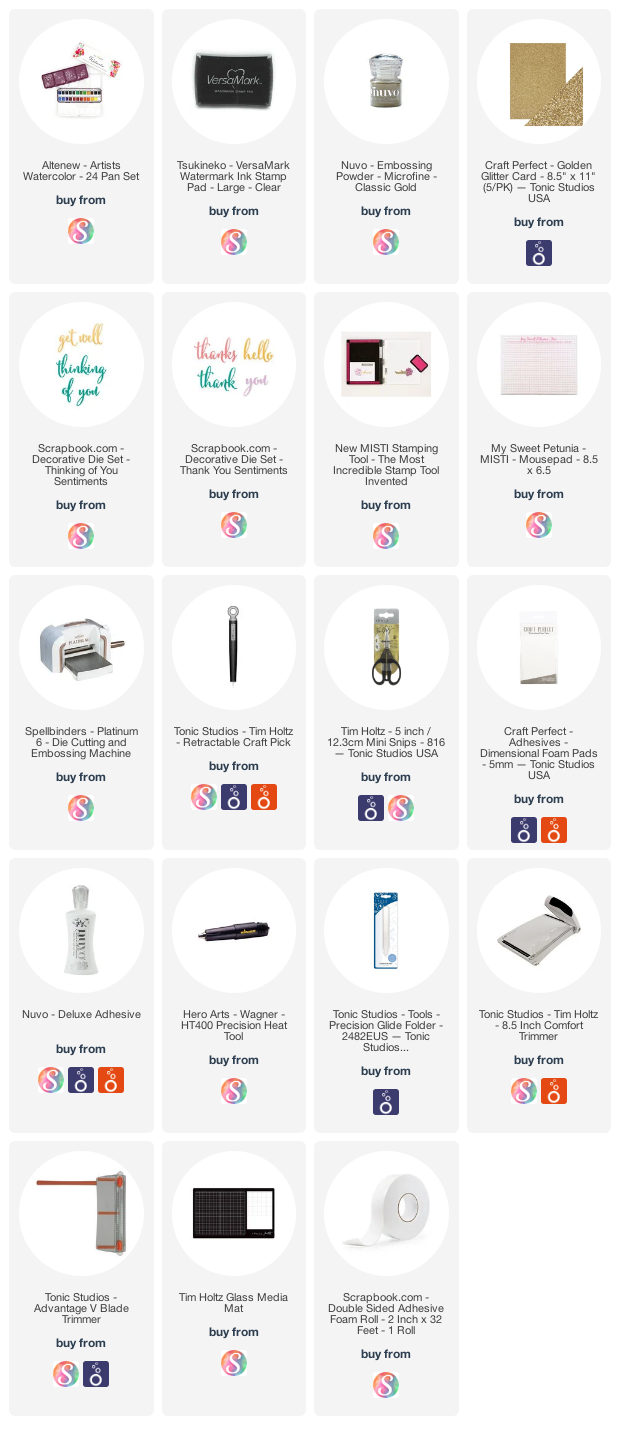 CONTINUE HOPPING!
Marie Heiderscheit <—- YOU ARE HERE